Summit Place Kia of Waterford has Moved to Auburn Hills
For over 10 years Summit Place Kia operated out of an old Montgomery Ward building adjacent to the Summit Place Mall on Elizabeth Lake Road and Telegraph in Waterford. In September 2017 we moved to our new 27,000 square foot facility located at the southeast corner of Lapeer Road and Interpark Drive within the Dutton Corporate Centre just off I-75 in Auburn Hills.
Our new home is just a little north of the former home of the Detroit Pistons, the Palace of Auburn Hills.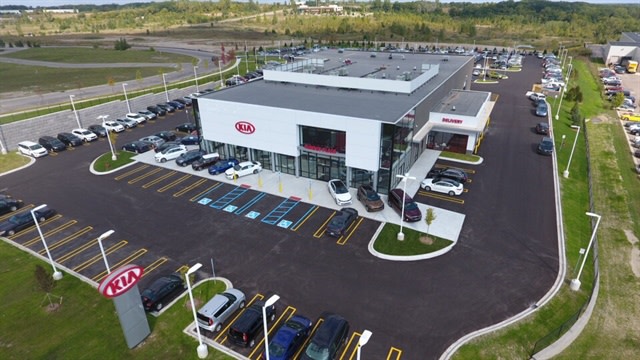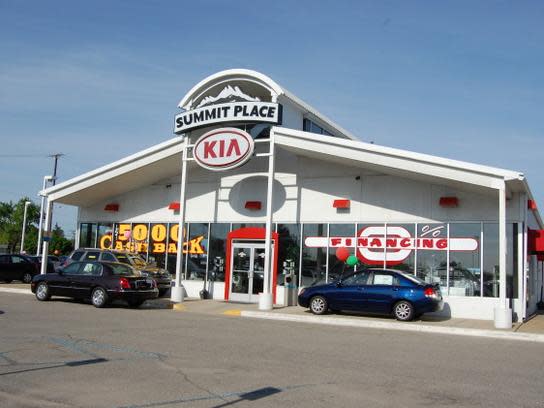 If you haven't visited us yet you should. Our new facility is gorgeous and allows us to sell and service more that 500 Kia vehicles per month. Summit Place Kia became the Number 1 Michigan Kia Dealer, and the Number 1 Import dealer in the state of Michigan because of our loyal customers, the superb service of our staff, and the largest selection of New Kia cars, SUVs, Minivans, and Crossovers.
The City Council approved the plans early in 2016 and construction began in the summer of 2016. Although we loved our old location and the Waterford community we faced a tragedy a few months before the move when our sprinkler system failed causing water and electrical damage. The damage was so severe the building was condemned, and we operated from a tent at our Waterford dealership parking lot from late June 2017 until the move to our new facility in September. Needless to say our team was relieved to move from a tent to our new state of the art facility.